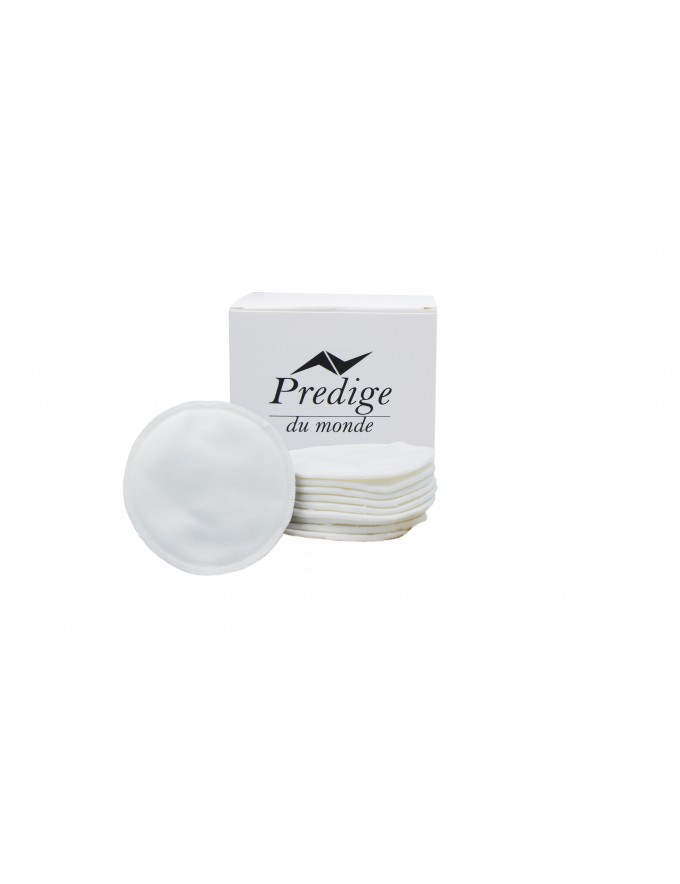  
Reusable Make-Up Remover Discs / Refill of 15 Discs - A300
15 washable bamboo and organic cotton discs, practical and reusable for an extra-gentle cleansing
To replace single-use, fluffy cotton pads and washers. Use our reusable make-up remover discs and simply machine wash them when they are dirty, or by hand with a mild soap.

For a more effective and environmentally friendly make-up removal!
Use our make-up remover discs like cotton wool or a cotton pad:
with your usual "Les Naturelles" cleansing milk corresponding to your skin type
with our bi-phase eye make-up remover 763 or our micellar solution 771
to apply your tonic
Routine maintenance:

    If there are large make-up stains on your disc, wash it quickly after use, just with a little soap and leave it to dry on the edge of the sink before putting it in the dirty laundry
    To keep your discs white and prevent them from turning grey, avoid washing them with coloured linen
    Wash at 30 or 40°C with the rest of the white laundry
    Drying: in the sun, or spread out with the rest of the laundry after spinning in the machine, or in the dryer
Deep cleaning every 6 months:
If, despite the precautions you take on a daily basis to keep them white, they are dull or stained, you can thoroughly clean your discs every 6 months.
    In a basin, pour 2 tablespoons of baking soda into 1 litre of warm water
    Stir and add 1 glass of white vinegar. Leave your discs to soak overnight
    Machine wash at 60°C
30% organic cotton & 70% organic bamboo
No customer reviews for the moment.
Customers who bought this product also bought: