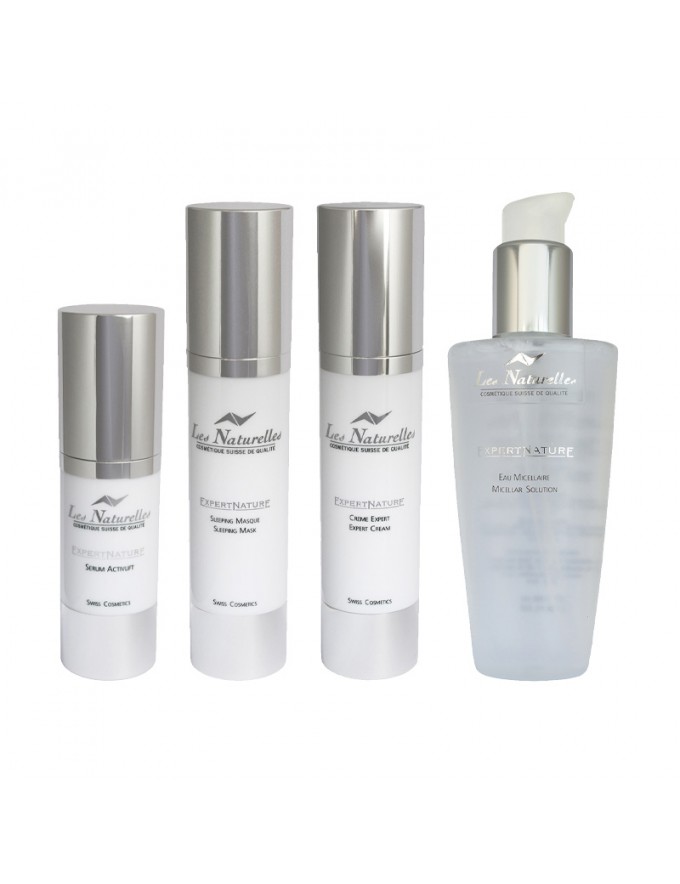  
Complete Expert Nature line - 7770
190.35 CHF
Save 10.00 CHF
Innovative and specific treatment concept for effective results.
771: Micellar Solution
773: Expert Cream Day & Night
775: Sleeping Mask
777: Activlift Serum
4 products working in synergy thanks to a combined action of natural extracts of Aloe Vera, Green Tea and Vanilla. Soft and supple textures, absolute beauty day after day.
Why use a complete product line?
Since 1978, Predige has offered complete product lines, by skin type, for several reasons:
Use the most suitable combinations of active ingredients, depending on the skin type. For example, mature skin will need more hydration than young skin, which is likely to produce excess sebum. Each active ingredient is selected and tested to provide a specific action for each skin type
Maximise the effects of the active ingredients. We use the same basic active ingredients in all the products of the same line, which allows us to accentuate their effects
Avoiding harmful interactions between active ingredients in different products
Avoid mixing fragrances between different products. Predige products in the same line have the same subtle smell because they use the same active ingredients, essential oils or fragrances
Customers who bought this product also bought: