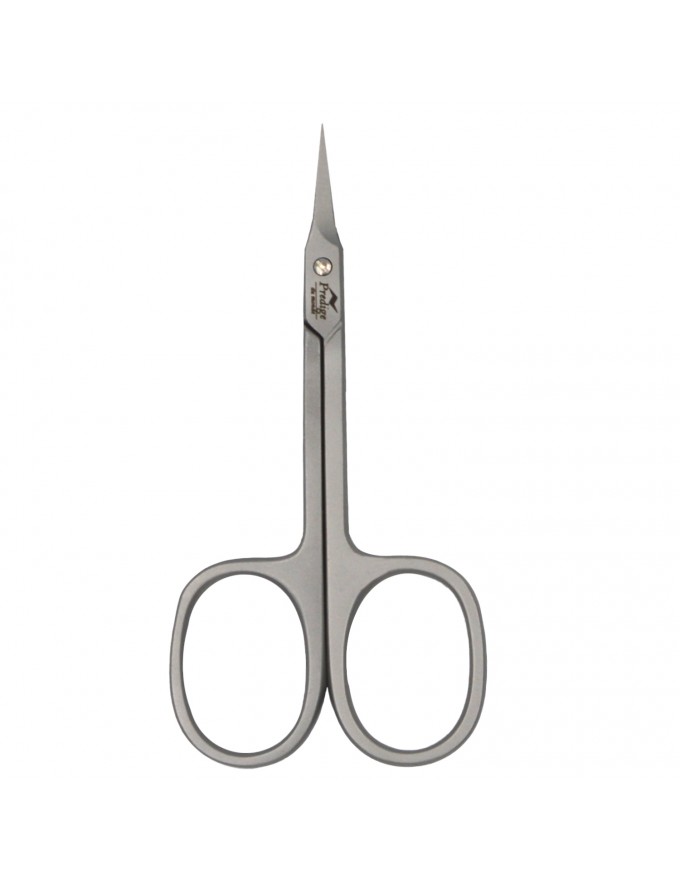  
Extremely fine and precise, these scissors allow you to remove any troublesome cuticle efficiently and cleanly. Their fit and high quality stainless steel guarantee a precise cut, even if it is very small, as well as reliability and durability. The recyclable sandblasted stainless steel of these scissors is hygienic, allowing frequent disinfection without damaging them.
How many times have you bought tweezers, scissors or a file, only to find out that the quality is not there? Predige has conducted dozens of tests and our specialists have selected the best manicure products for you. They are exclusively made in Europe, in Italy and Germany, with the best materials.
There is no need to own dozens of tools, you just need the right ones and you will find them on this site.
Note: these cuticle scissors are very fine and precise. It is not recommended to cut hard materials with them, as this may affect the precision of the blades.
No customer reviews for the moment.
Customers who bought this product also bought: